Jewelry Case & Gift Wrapping
NIWAKA's Signature Jewelry Case and Gift Box
Memorable gifts deserve to be treasured, which is why all NIWAKA jewelry arrives at its destination packaged in a beautiful case and gift box. Both the jewelry case and the gift box feature a rich shade of purple that has come to represent the NIWAKA brand.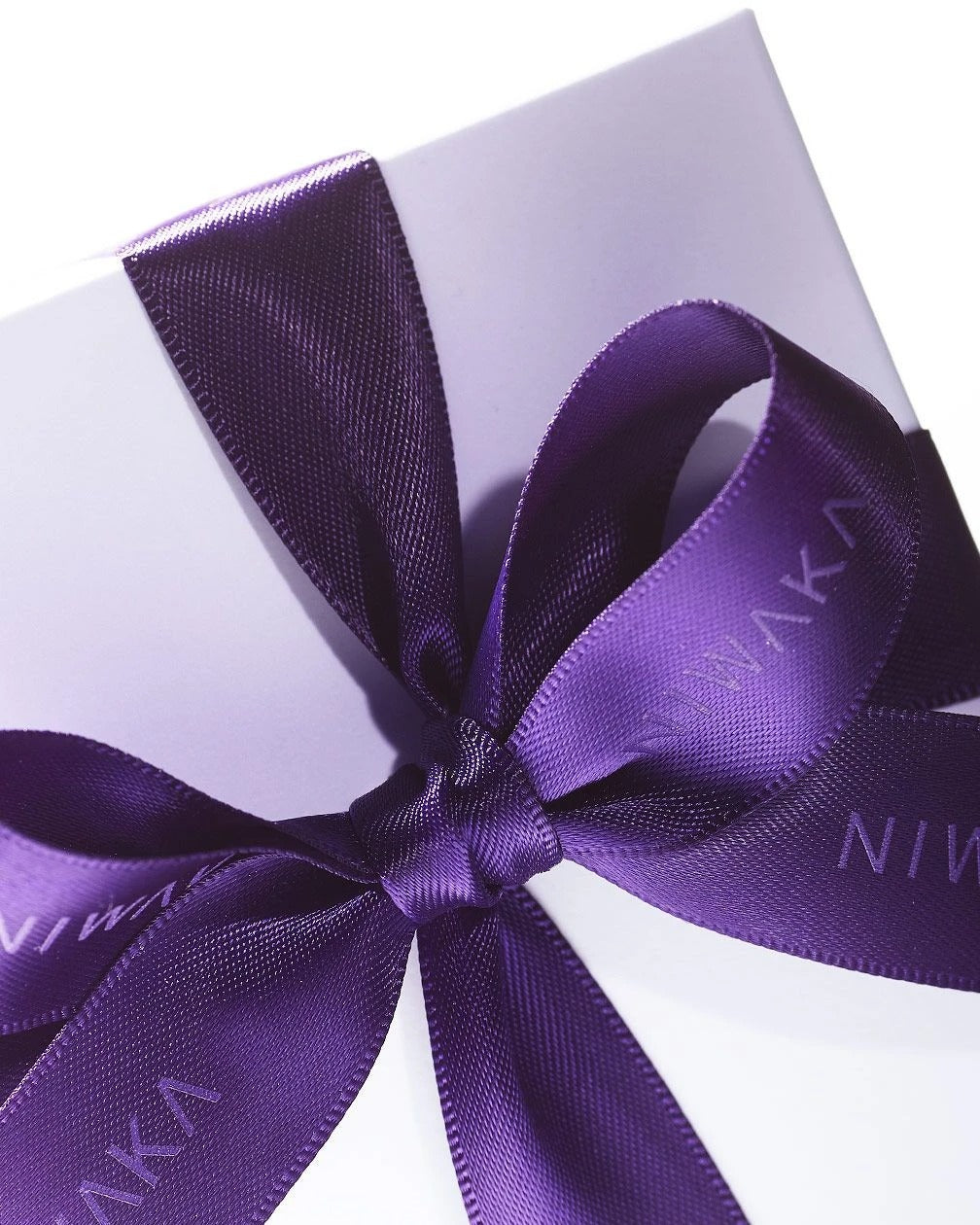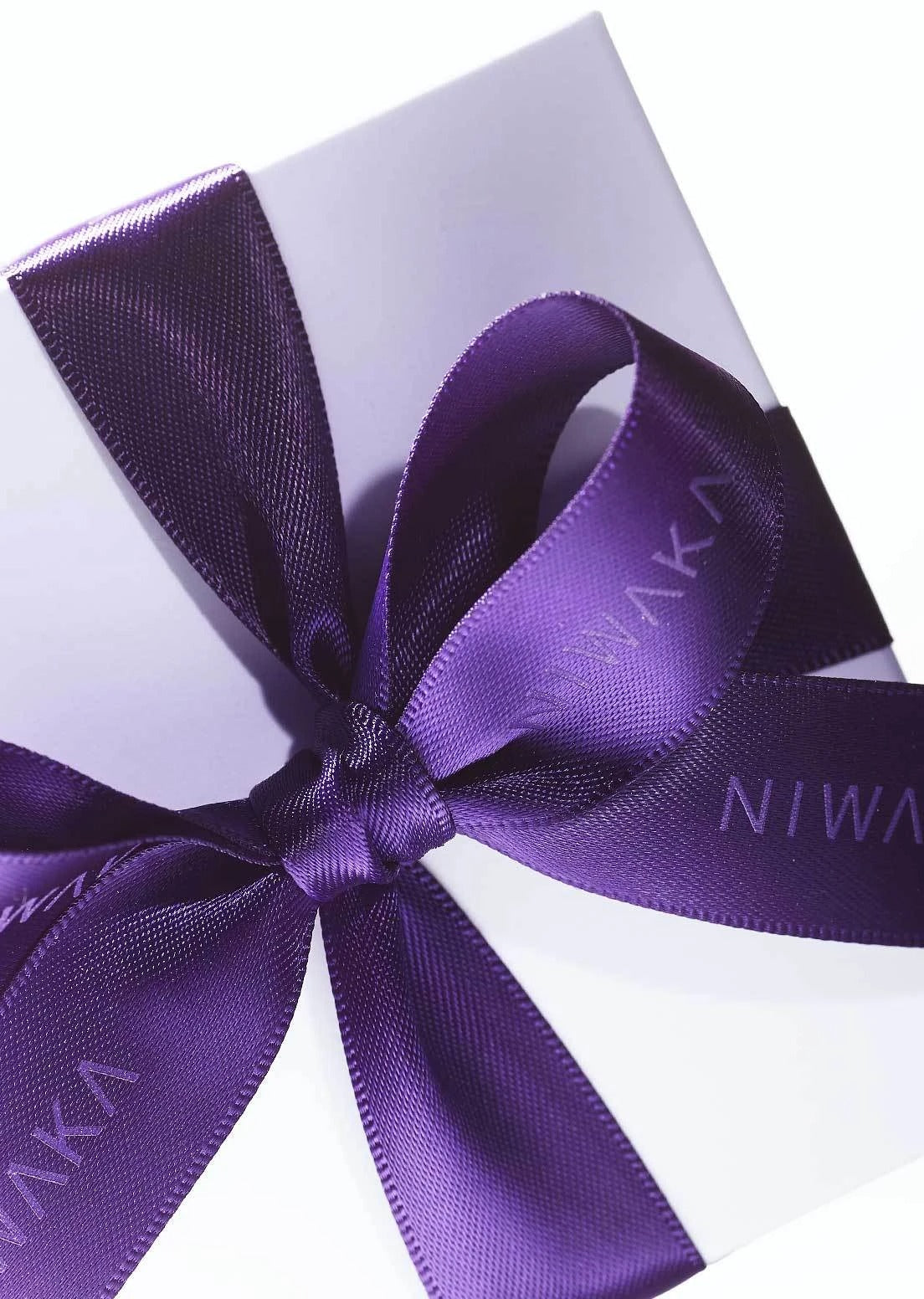 The Symbolism Behind the Colors
In ancient times, purple dye had to be painstakingly created from natural materials, such as crushed seashells in the West or the roots of herbs in Japan. Because of the difficult extraction process and scarcity of the dyes, purple came to be regarded as a color that symbolized nobility and wealth.
On the other hand, white is a pure, undyed shade often called upon to represent divinity and light. In Japan, white is used in purification rituals and to mark sacred spaces and objects.
NIWAKA has chosen purple and white as brand colors with this in mind.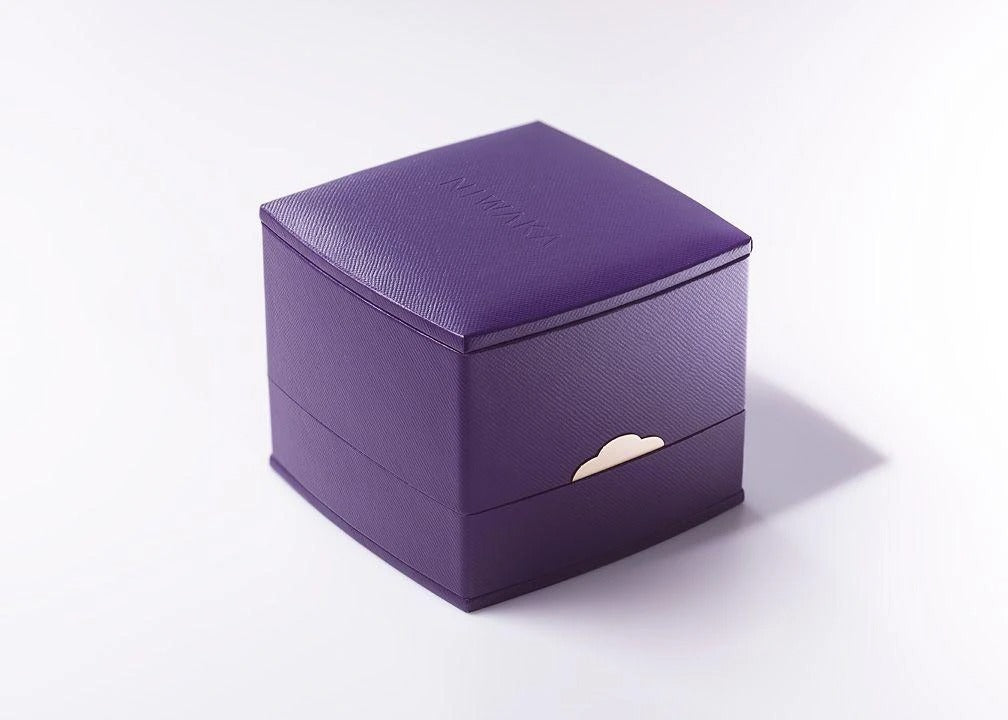 Specially Crafted Jewelry Case
The purple jewelry case that holds your ring has been lovingly crafted down to the smallest of details.
Befitting a case designed for jewelry that will accompany you for a lifetime, its sides are embellished with delicate metalwork accents inspired by the fittings traditionally used in Japan to decorate treasure chests.
*All engagement rings come in separate jewelry cases. If your order contains two wedding rings, they will be delivered in a single case with two ring slots.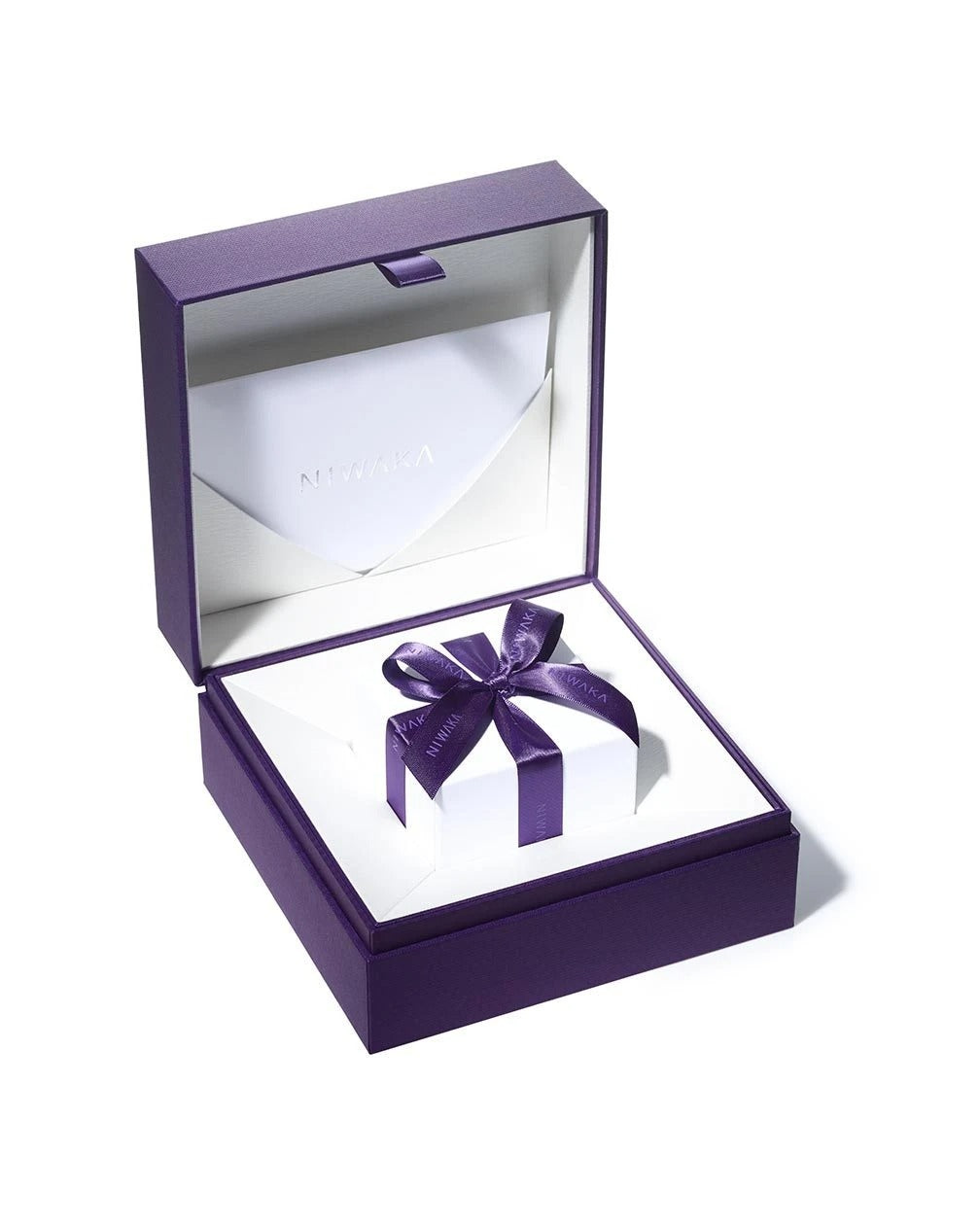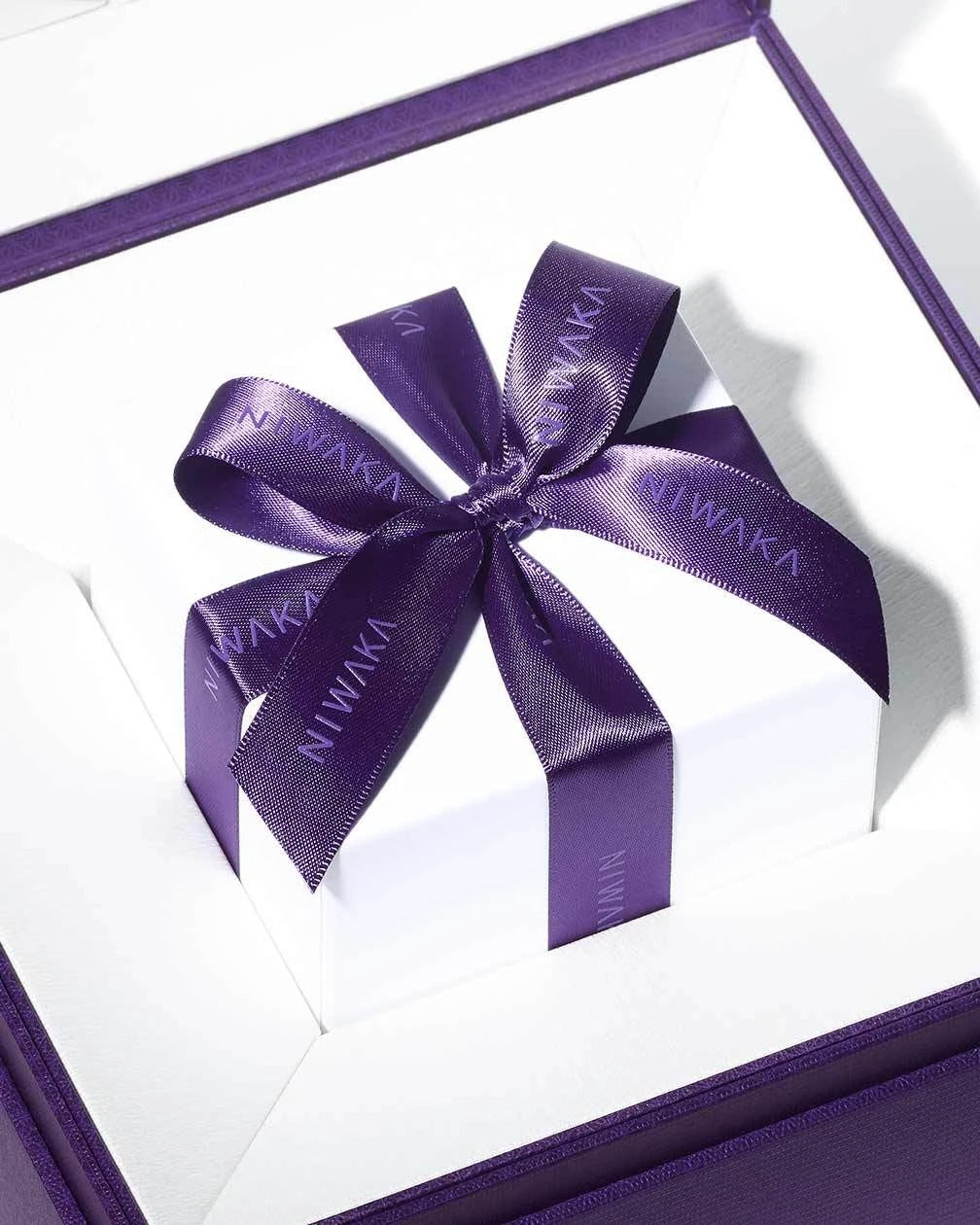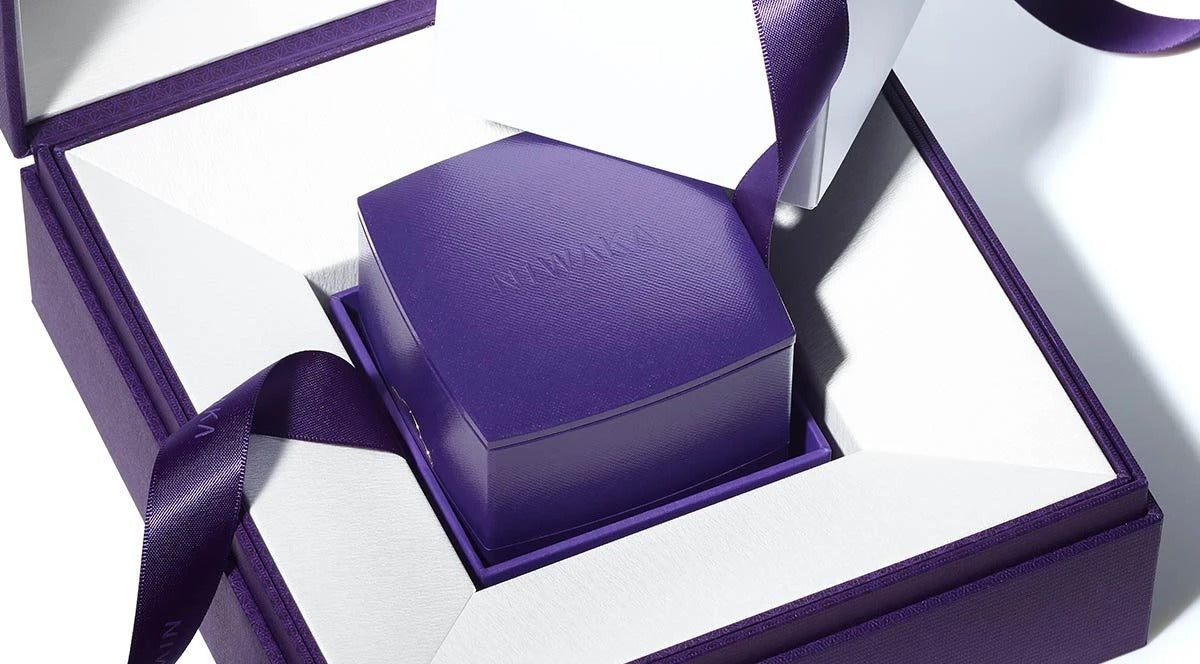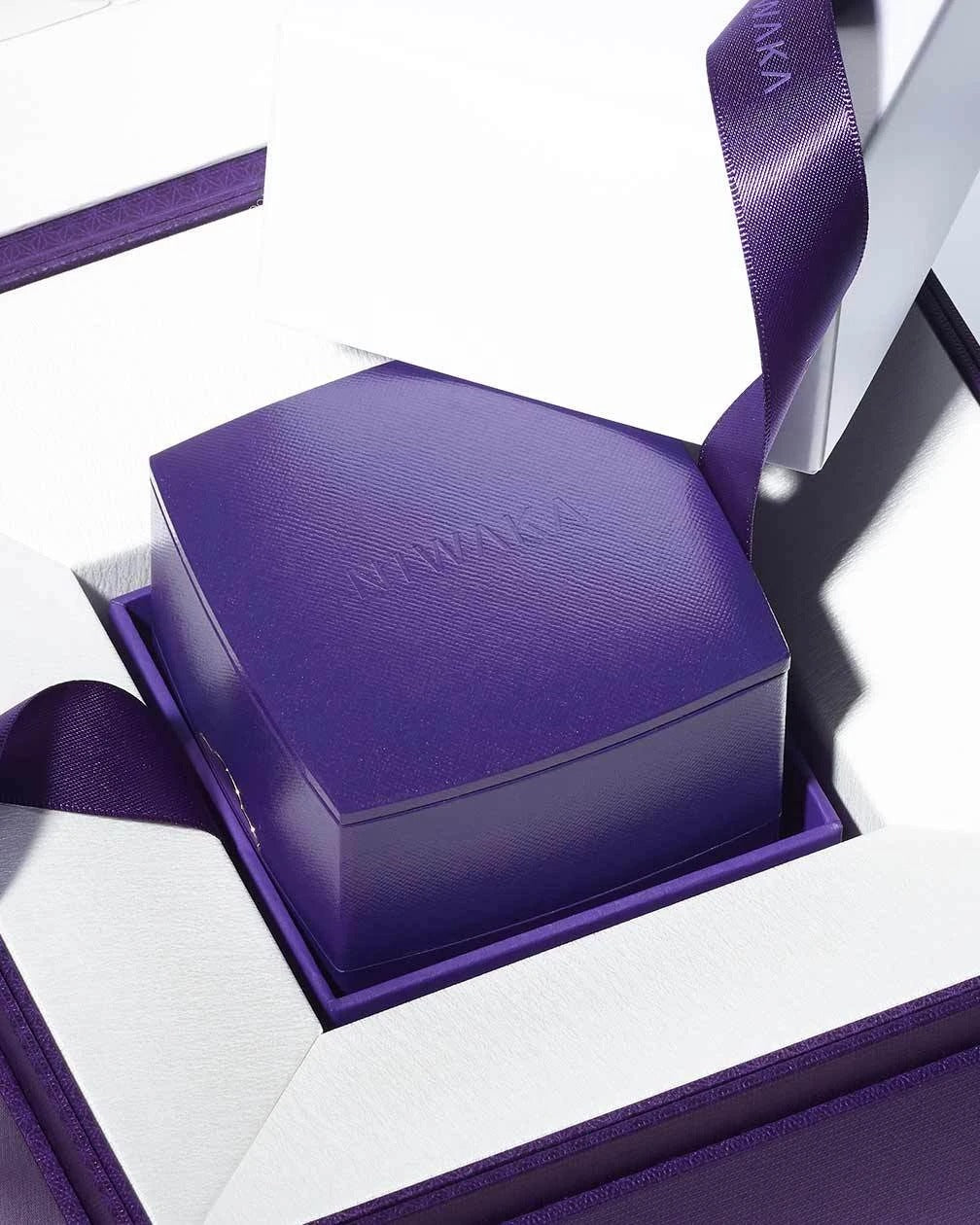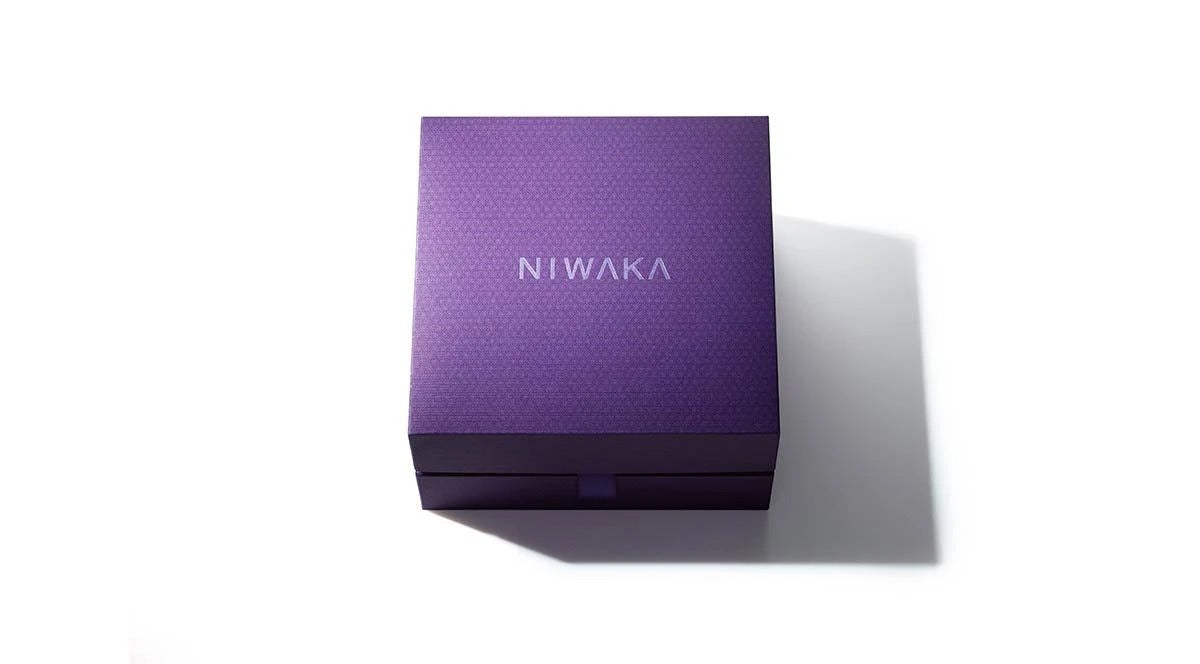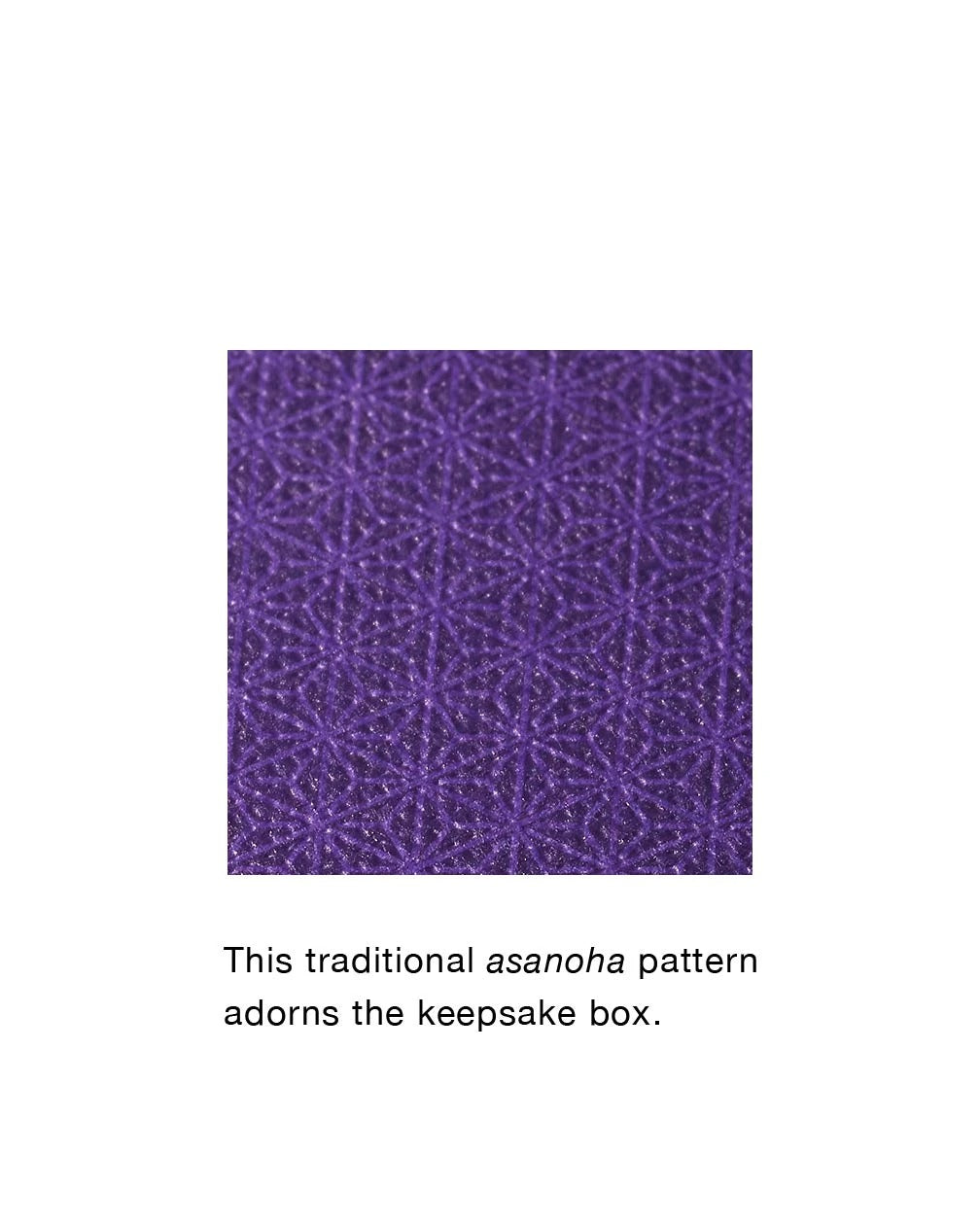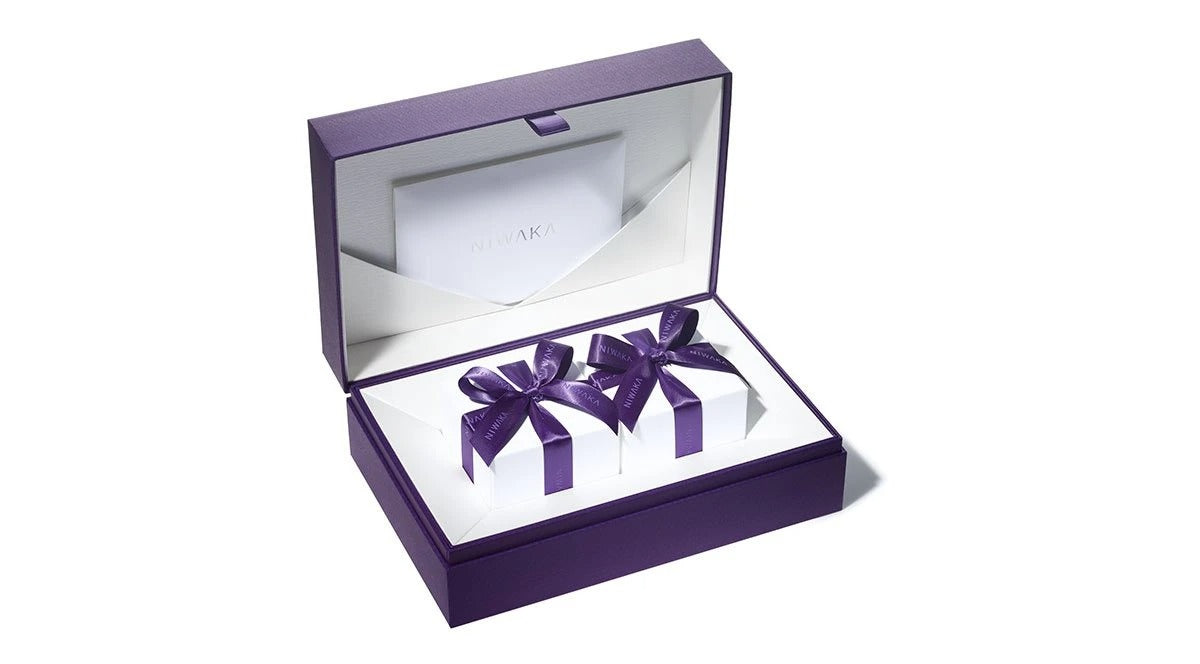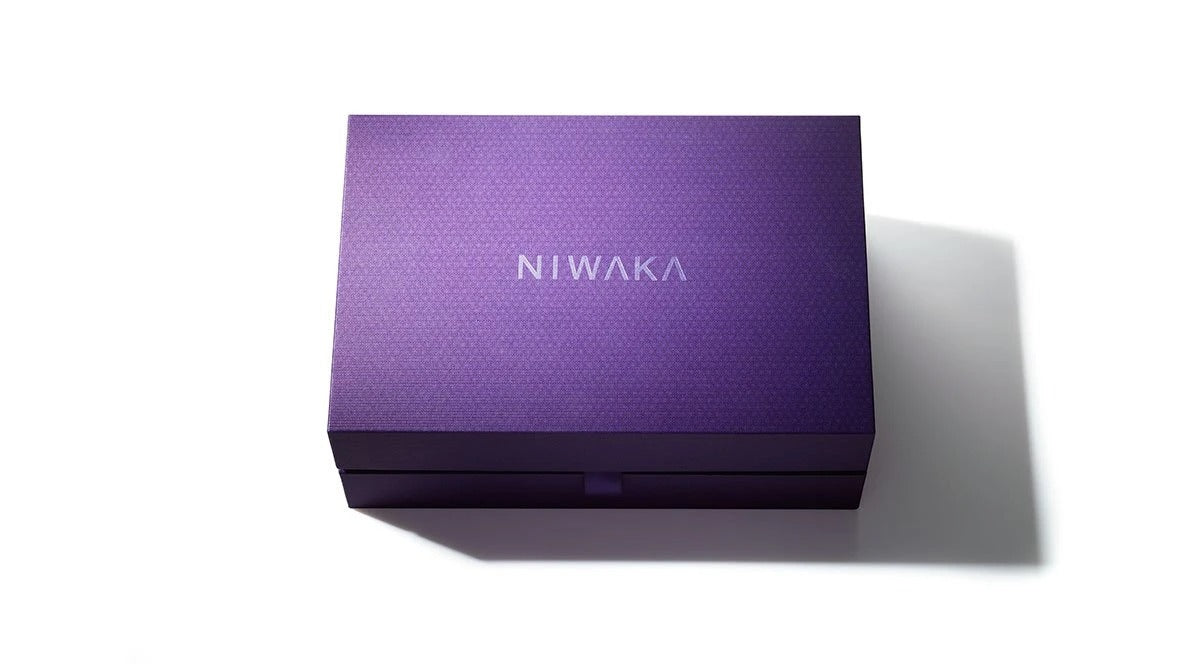 Keepsake Box with a Traditional Pattern
Your jewelry case and gift box will be delivered nestled inside an elegant purple keepsake box decorated with a traditional asanoha pattern. Used throughout Japan to adorn kimono and other items since ancient times, this auspicious motif is intended as another blessing for the happy couple.
Message Card
All jewelry orders come with a complimentary message card embossed with NIWAKA's logo.
If you choose, you may input a message to be printed on the card and delivered with your jewelry. The option to enter your message can be found on the Shopping Bag page.
Enclosed Documents
All orders of NIWAKA jewelry are delivered together with a Certificate of Authenticity.
Engagement ring orders will also include a grading report from the Gemological Institute of America (GIA), such as a GIA Diamond Grading Report or a GIA Diamond Dossier. Orders placed before February 1, 2023 will come with hard-copy reports, while those made on February 1, 2023 or later will have digital reports with access instructions included in the package.