Japanese Ring Size Guide
Using Your Ring Sizing Kit
To help you reliably determine your Japanese ring size from the comfort of your home, we offer convenient Ring Sizing Kit. Below you will find a video and explanations on how to measure your ring size using a Ring Sizing Kit.
If you do not have a Ring Sizing Kit yet, you may purchase one from the Japanese Ring Size Guide page.
How to Use Your Ring Sizing Kit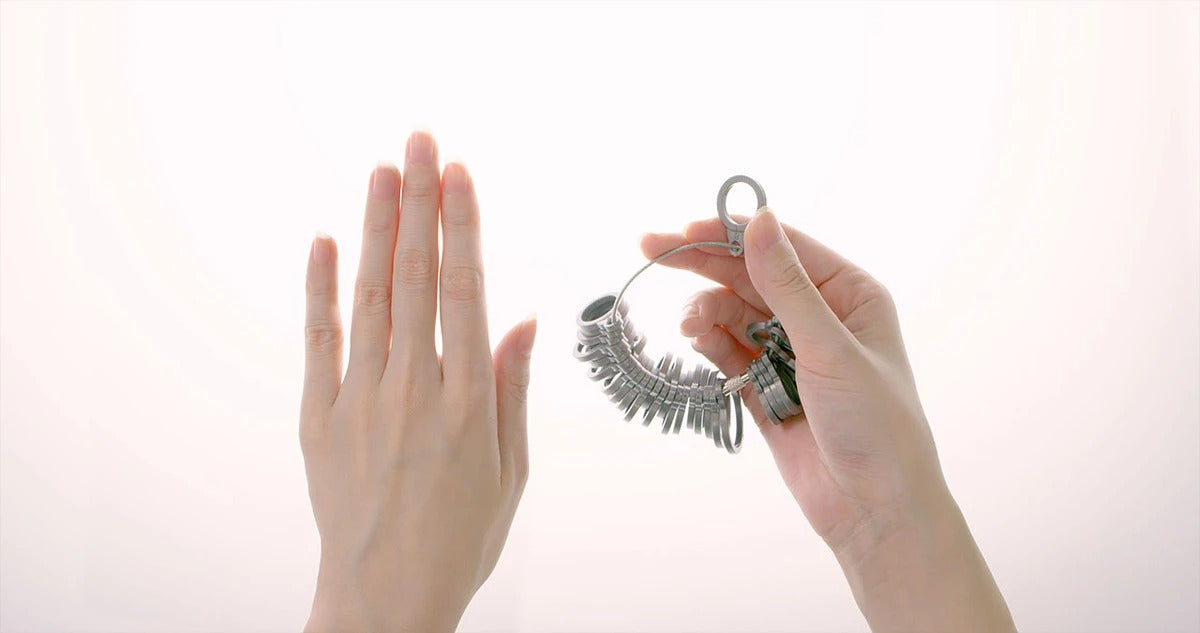 The Ring Sizing Kit measures Japanese ring sizes from 1 to 30 in one-size increments. The Japanese ring size is shown at the top of each gauge.
To measure your ring size, hold the kit in your opposite hand, put the ring gauge on your finger and slide it toward the base. The gauge should pass over your knuckle and sit comfortably on the base of your finger. Choose the size that fits just right, not too large and not too small.
When taking off the gauge, gently rock it back and forth to slide it off your finger. Lightly bend your finger to make it easier to pull the gauge over the knuckle. Please make sure to try on several ring gauges to find the size that fits you best.
Ring Sizing Tips
The size of your fingers can change depending on the weather, time of day and your physical condition. We recommend measuring your ring size at various times.
Ring sizes for your left hand and your right hand may differ. Please be sure to measure the size of the finger on which you intend to wear the ring.
Some Points to Keep in Mind About Sizes
Choosing a Ring Size for Wider Designs
The ring designs listed below are wider than other designs, and the ring itself may fit tighter than the ring gauge. Some customers prefer a size that is 0.5 or 1.0 larger than measured with the Ring Sizing Kit.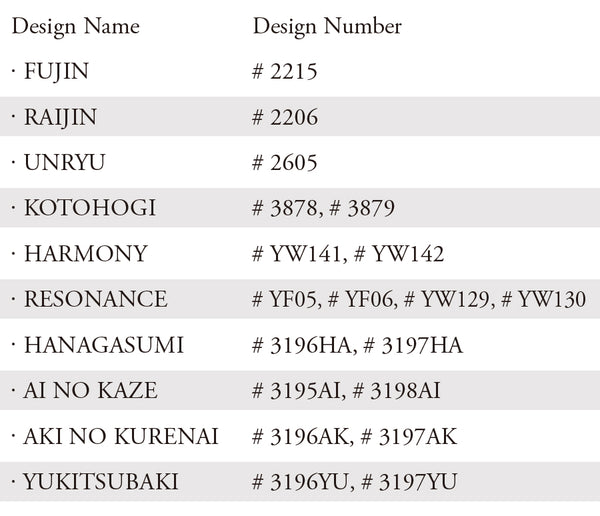 Half Sizes
Although your Ring Sizing Kit measures sizes in one-size increments, rings can be made in 0.5 increments (excluding eternity-style rings, which are made in one-size increments.)
Resizing
If you contact us within 30 days of receipt of your ring with your desired ring size, you can apply for our complimentary resizing service. For designs that cannot be resized, we can provide you with a new ring made to adjusted size at no additional charge. Please note that some ring designs are not eligible for the complimentary resizing or exchange service and will require a resizing fee. For more detailed information regarding resizing, please see the After-Sales Services page of the NIWAKA Online Store.
Please keep in mind that available ring sizes and resizing range vary depending on the design. For information regarding available sizes and resizing range for a particular design, please see the corresponding design page.