Complimentary Engraving

Complimentary Shipping

No Customs Duties
|@@|//us.niwaka.com/cdn/shop/files/platinum_100x_5c3211af-b0f2-4b38-823b-4f8f93910be3_100x.jpg?v=1614289587||platinum|@@||@@|//us.niwaka.com/cdn/shop/files/wg_100x_e817e7b0-4e21-4068-bde3-18eb513f6380_100x.jpg?v=1614289587||white-gold|@@||@@|//us.niwaka.com/cdn/shop/files/rose_gold_100x_1dc2f44a-8747-4898-b742-19ff2f8af975_100x.jpg?v=1614289587||rose-gold|@@||@@|//us.niwaka.com/cdn/shop/files/yellow_gold_100x_1_100x.jpg?v=1614289588||yellow-gold|@@||@@|//us.niwaka.com/cdn/shop/files/white-gold-platium_948c677a-b87c_100x.jpg?v=1614289588||white-gold-platinum|@@||@@|//us.niwaka.com/cdn/shop/files/rose-gold-platinum_100x.jpg?v=1614289588||rose-gold-platinum|@@||@@|//us.niwaka.com/cdn/shop/files/yellow-gold-platinum_100x.jpg?v=1614289588||yellow-gold-platinum|@@|
HOW TO ORDER ENGAGEMENT RINGS
Choose the Design and
Send an Inquiry
Click the "Consult Diamond Advisor" button on the design page, select your desired price range and carat weight for the center diamond and send your inquiry.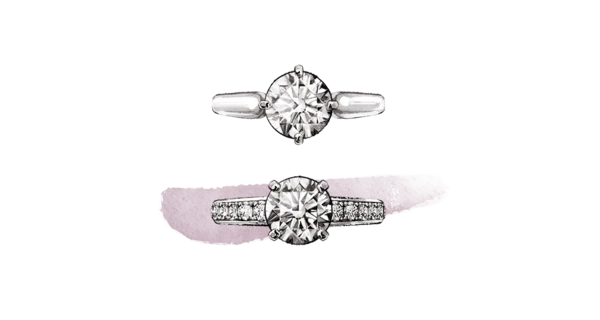 Receive Suggestions from Our Diamond Advisors
Our diamond advisors will send you an email with a link to a curated listing of center diamonds and setting options that best match your specifications.
Make Your Selection and Order
Select your desired diamond and setting combination from the suggested options and place your order. Your ring will be created and delivered upon receipt of payment.