HANAGASUMI

Quantity: 1
$2,040 ~ $2,380
Add engraving
×
1. Select an engraving option.
Melee Stones : None
Surface Finish : Mirror Effect (base and engraved details in Mirror Effect finish)
Available Sizes (Japanese) : 1-30
Resizing : Ring Exchange (Complimentary)
For the actual width (mm), please Contact Us .
Close
SEE MORE
Complimentary Engraving

Complimentary Shipping

No Customs Duties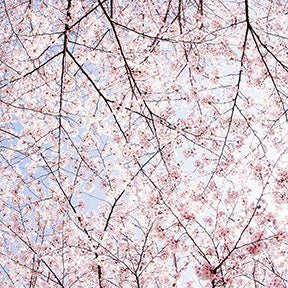 HANAGASUMI
At the height of spring, the subtle scent of sakura lingers in the air as petals dance and flutter in the wind. When viewed from a distance, the soft cherry blossoms seem to form a pastel mist, sweeping around the mountains and winding along rivers in gorgeous strokes of color.

HANAGASUMI, written with the characters for "flowers" and "mist", features engravings of classic sakura. As if drifting on a gentle spring breeze, flowers in full bloom, half-opened blossoms and delicate petals float along the band, carrying the hope that you will enjoy a life just as brilliant as an eternal spring.
Special Collection
KASHO'S ENGRAVING
Utilizing the same traditional techniques that were once used to engrave the hilt guards of Japanese swords, the KASHO'S ENGRAVING collection features designs that represent the four seasons as experienced in Japan. Encapsulating the splendor of natural beauty, each delicate stroke of petal, bud and leaf is hand-carved by one of NIWAKA's skilled artisans who have inherited metalworking techniques passed down from generation to generation.
|@@|//us.niwaka.com/cdn/shop/files/platinum_100x_5c3211af-b0f2-4b38-823b-4f8f93910be3_100x.jpg?v=1614289587||platinum|@@||@@|//us.niwaka.com/cdn/shop/files/wg_100x_e817e7b0-4e21-4068-bde3-18eb513f6380_100x.jpg?v=1614289587||white-gold|@@||@@|//us.niwaka.com/cdn/shop/files/rose_gold_100x_1dc2f44a-8747-4898-b742-19ff2f8af975_100x.jpg?v=1614289587||rose-gold|@@||@@|//us.niwaka.com/cdn/shop/files/yellow_gold_100x_1_100x.jpg?v=1614289588||yellow-gold|@@||@@|//us.niwaka.com/cdn/shop/files/white-gold-platium_948c677a-b87c_100x.jpg?v=1614289588||white-gold-platinum|@@||@@|//us.niwaka.com/cdn/shop/files/rose-gold-platinum_100x.jpg?v=1614289588||rose-gold-platinum|@@||@@|//us.niwaka.com/cdn/shop/files/yellow-gold-platinum_100x.jpg?v=1614289588||yellow-gold-platinum|@@|