Quantity: 1
$1,910 ~ $2,190
Add engraving
×
1. Select an engraving option.
Melee Stones : None
Surface Finish : Hairline, Matte (center in Hairline finish, edges in Matte finish)
Available Sizes (Japanese) : 5-22
Resizing : Ring Exchange (Complimentary)
For the actual width (mm), please Contact Us .
Close
SEE MORE
Complimentary Engraving

Complimentary Shipping

No Customs Duties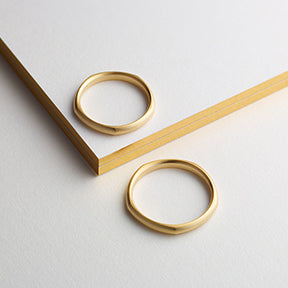 ICHIRO
Once a couple decides to share a life together, the path they will walk stretches out before them, illuminated by the soft rays of the sun. Safe in the luminous glow of day, they are free to set out on their journey hand in hand, wherever it may take them.

ICHIRO, written with characters for "one path", utilizes a combination of precious metals to represent this striking image. Atop a ring crafted from yellow and white gold to symbolize sunlight, a platinum line curves towards a boundless future. The ICHIRO ring expresses the wish that the journey undertaken by two souls in love will always be blessed with this illuminating light.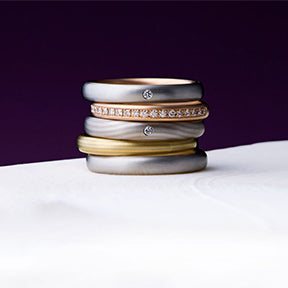 Special Collection
KYO MOKUME
Much like the rings of a tree tell the story of life, the KYO MOKUME collection represents the months and years spent in love by combining the most precious of metals to form a gorgeous wood grain pattern. NIWAKA has taken the time-honored mokume art to even greater heights by making use of both traditional and modern metalworking techniques. The rings in this collection are well suited to stacking or pairing with other jewelry, and their refined lines and smooth inner bands make them incredibly easy to wear.
|@@|//us.niwaka.com/cdn/shop/files/platinum_100x_5c3211af-b0f2-4b38-823b-4f8f93910be3_100x.jpg?v=1614289587||platinum|@@||@@|//us.niwaka.com/cdn/shop/files/wg_100x_e817e7b0-4e21-4068-bde3-18eb513f6380_100x.jpg?v=1614289587||white-gold|@@||@@|//us.niwaka.com/cdn/shop/files/rose_gold_100x_1dc2f44a-8747-4898-b742-19ff2f8af975_100x.jpg?v=1614289587||rose-gold|@@||@@|//us.niwaka.com/cdn/shop/files/yellow_gold_100x_1_100x.jpg?v=1614289588||yellow-gold|@@||@@|//us.niwaka.com/cdn/shop/files/white-gold-platium_948c677a-b87c_100x.jpg?v=1614289588||white-gold-platinum|@@||@@|//us.niwaka.com/cdn/shop/files/rose-gold-platinum_100x.jpg?v=1614289588||rose-gold-platinum|@@||@@|//us.niwaka.com/cdn/shop/files/yellow-gold-platinum_100x.jpg?v=1614289588||yellow-gold-platinum|@@|